We all love our TV series. Most of us will readily admit to just
having
to watch a certain programme because of
those
characters or
that
plot line. They can be addictive... and a lot of fun when they're done right.
Though there were a number of TV shows that I loved such as Hawaii five-0, Buffy, Angel and Smallville, they didn't quite make it into my top ten. So with that in mind, here are my favourites...
Ten:
I love a man in uniform! There is something about a hero that just doesn't let go, a man that does the right thing not the easiest and is always such a gentleman. The show has a great script and the characters are superb. I love the Admiral!

Nine:
A Joss Whedon classic, the whole 'cowboys in space' thing really appealed to me. All the characters are surprisingly realistic with enough inner conflict to remain convincing throughout.The action is cleverly directed and entertaining and despite the rotten ending to the series, I really enjoyed it.
Eight:
I watch this when I'm feeling more intellectual (sort of). The concept for this series is brilliant; the CSI with mathematics is fascinating, more so because I'm not a number person.
Seven:
'I want to believe.' My mum got me addicted to this show when I was younger and I blame her for every weird thing I have ever done since. Mulder with his open-minded, intelligent beliefs combined with the analytical Scully, doctor and spy for the FBI. The relationship dynamic grows steadily over the series and is definitely one to watch.
Six:
Such a funny show. Set in the lovely English countryside, the of Dibley loses its Vicar. Enter Dawn French, a woman! Gasp!!! And chaos then ensues. With the stereotypical characters: posh snobs, farmers, forgetful old people, knitting grannies etc.
Brilliant.
Five:
Damon...Damon...Damon... Oh and there are some other characters too, obviously. Vampires, werewolves and witches, oh my! And with the added trouble of the Doppelganger and the Klaus hybrid issue, this is an action-packed series.
On a serious note though, the storylines are well adapted from the novels, though wacky at certain points and the characters have a lot of inner conflict, especially Damon and Stefan. They are unbelievably well written.
Four:
The brilliance of this show never ceases to amaze me. I love Richard Castle the best-selling author, playing detective with Kate Beckett the actual detective. So savvy and sophisticated!
What can I say about this show? It has ghosts, demons, sirens, angels... basically it has everything. Including the two hotties that drive around in that gorgeous Impala destroying all the things that go bump in the night. The complexity of the plots is simply immense for this programme: respect to the writers!
And a yummy to Dean Winchester! And if Sam Winchester is the nerd, then I'd say that this fandom wins hands down in the brains department.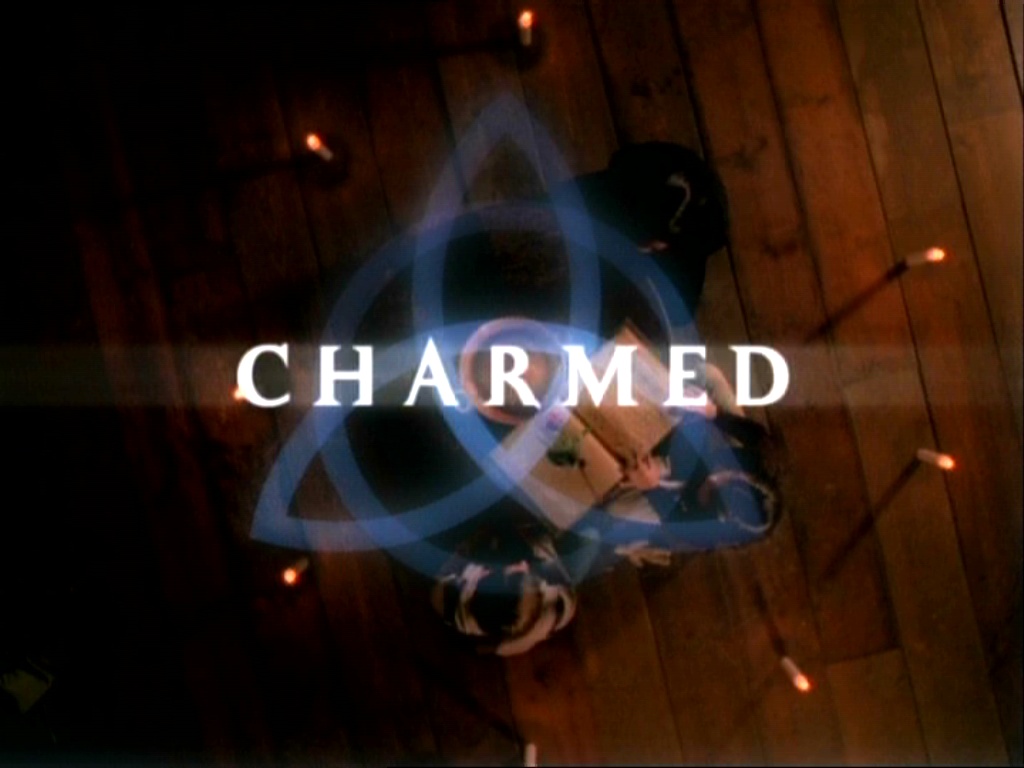 'Here now the words of the witches, the secrets we hid in the night...' I watched my first episode of Charmed aged ten and was instantly hooked by the characters and the magic. Everything about it. Even now, ten years later, I adore the show and cannot go even a few days without watching at least one episode. It sounds obsessive, but it's true. There are just some things I have to do and this is one of them!
My favourite character has to be Chris. He is so self-sacrificing, coming back from the future to save his brother and having his entire family hate him for most of the season just to get his task accomplished. Phoebe is my favourite Chrmed One.
Five series of magic, mayhem, mystery, betrayal, love and action. This series really does have everything and the last episode had me crying my eyes out.
Epicness!